John Austin Survey II - Bunbury Regional Art Gallery
Sep 16th, 2017 • Exhibitions
The idea for the show came from Julian Bowron at Bunbury Regional Art Galleries. I thought at first Julian was offering me a show in the tiny City Gallery buried in the middle of the building. The City Gallery is tiny white cube, which would have been perfect for a small and intimate show of my planned new large format portraits, I liked the idea of confronting the viewer with big prints in a tiny space, and may propose this for a future show.

Pic Rae Starr
What Julian very quickly corrected me to was the large Lower Gallery for a 24 survey show. After the first shock I thought, and said, "That will be great, the work exists and the prints exist". Famous last thoughts - Preparing this show was Hell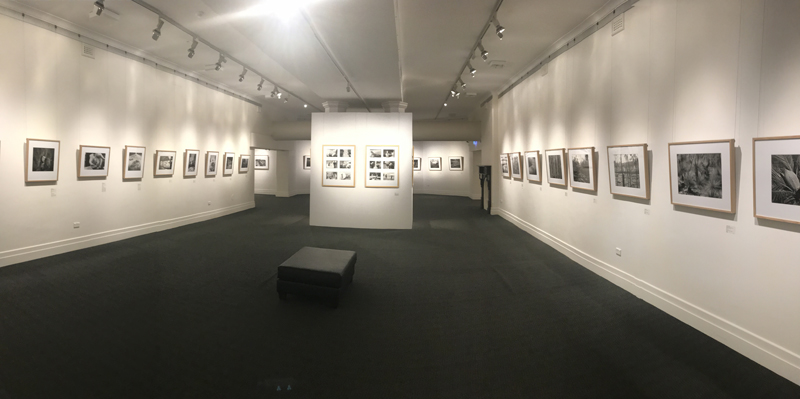 Pic Graham Hett
The show consists mainly of new prints and a whole new body of work, the Eclection snapshots being brought in as a properly presented body of work in its own right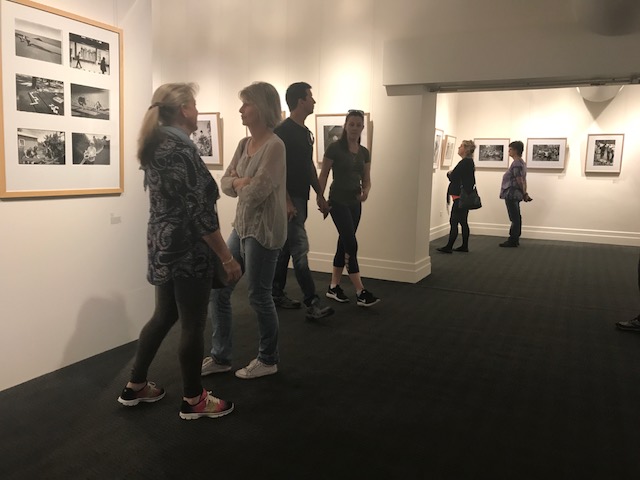 Pic Graham Hett
Like the rectent Collie show, planning and printing for this show awoke lots of daemons I thought were long gone, The good thing is that the work of preparing for this show has finally exorcised them. This leaves my head and workspace clear for the new work, which is what is really exciting me.

Pic Rae Starr
Update edit 20190608 - The large works planned for offering to BRAG on Monday 10th June 2019 are for a whole new body of work that sprang into my mind about a week ago.

Snapshots, Pic Rae Starr
Snapsots, previously ignored as Leica pix, five panels of snapshots were shown on the central pillar.

Snapshots, Pic Rae Starr
Perhaps politicaly unwise, forget the word perhaps, just politically unwise, I included a number of my pictures of women, unwise as we are in the grip of Postmodernist Neoprudery, and odd prudery as violent pornography is accepted as normal, but naked portraiture is not.

Pic' Rae Starr
PS Edit, refering to the Bunbury Regional Gallery building, taken from a FaceBook comment by me.
"I still think the Pink Monstrosity should be pulled down and a brand new Mies van der Rohe influenced gallery built in its place. not only there, but also occupiying the current car park opposite. The two new gallery buildings to be linked with a wide top lit gallery bridging the road.
When that is done I shall sort out the rest of Bunbury's wretched cityscape, including the demolition of the new Legoland cathedral on the hill.
AND, the car parking space could be doubled by having both buildings elevated so cars can be parked in the two undercrofts. These parking bays can be pre-wired for electric car charging.
AND AND, a huge monument of cars that have been parked too long and as a result put through on on-site crusher, then assembled like a Carl Andre building-block sculpture."
See, I can solve, if not salve, all Bunbury's cityscape woes in one FB comment.
← Return to Blog